"Chris Mack, Xavier: Made ends meet in the mid-'90s by playing bars as "Hootie..."
– Well played, Grantland.
"Basketball is suffering from a lack of synergy. High school basketball fans hate..."
– Jason Whitlock, Fox Sports. While most of this article whiffs on the reasons why the NFL (and its Draft) is a ratings monolith that not even a Justin Bieber-led American Idol could beat, this quote from Whitlock about the most deeply-rooted problem in US basketball is spot on. We hear something...
"City's next game was against Kentucky, a prohibitive favorite, and it was..."
– Interesting quote in The Atlantic from Marvin Kalb, a CCNY alum, Harvard professor, and NPR/Fox News contributor, attributing quotes to Adolph Rupp that to our knowledge have never been proven true. Does he have sourcing for these quotes?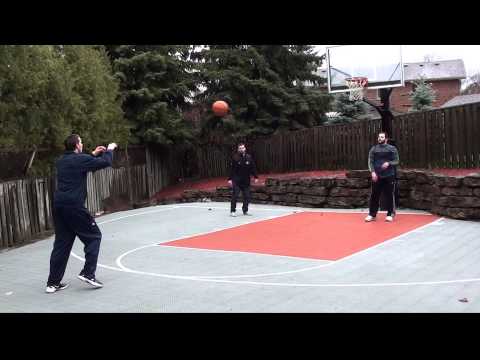 "There is one way for this story to end: Set the bracket so the only place the..."
– Rick Bozich, begging the NCAA Tournament Selection Committee, 2014 Edition, to place Louisville and Kentucky on opposite sides of the bracket.
Fired Rutgers coach Rice gets $475K settlement →
Rutgers University says fired men's basketball coach Mike Rice is receiving $475,000 under a settlement agreement. I wish I could act like a complete assclown to the point of getting fired and still walk away with a nice half-mill for my troubles. Wow.
"Interestingly, the very conference [the ACC] that's caused much of the..."
– Stewart Mandel, referring to the ACC's recent Grant of Rights agreement with its member institutions.
Watch
It's well-known that Duke inspires RTCs all over the ACC (and beyond, in some cases). The Wall Street Journal put together a mash-up of some of those RTCs in the above clip.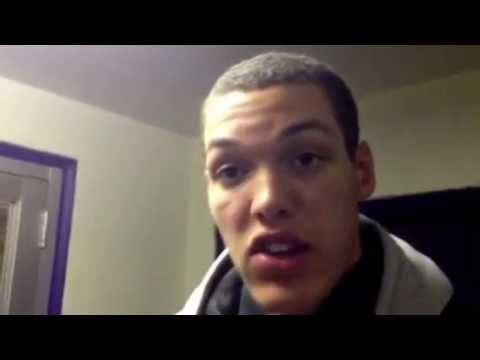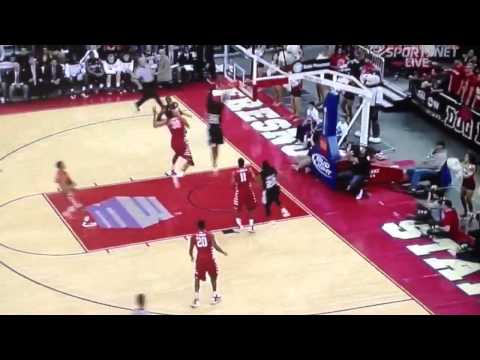 Victor Dukes Practically Dunks Himself Through the...
This dunk by Victor Dukes reminds us of this one two decades ago by Tom Chambers against the Knicks…
Watch
How One Shining Moment was inspired by a combination of an irresistible cocktail waitress and Larry Bird. Yeah, you read that correctly…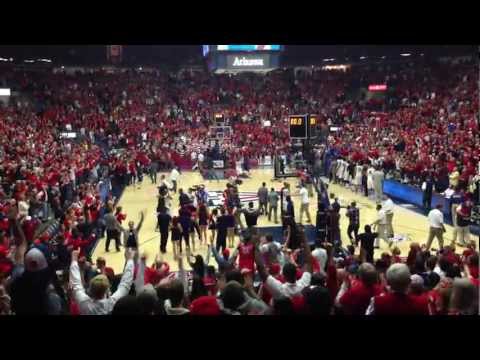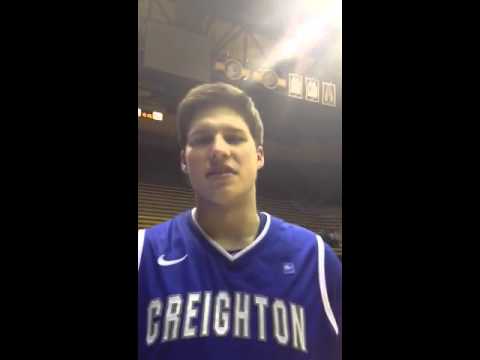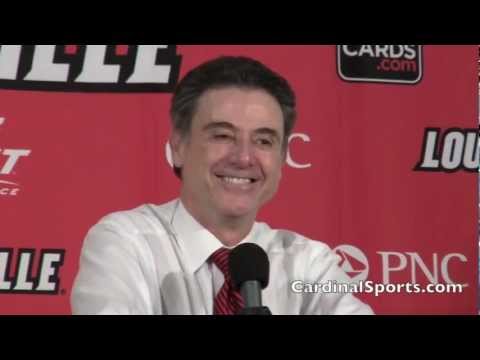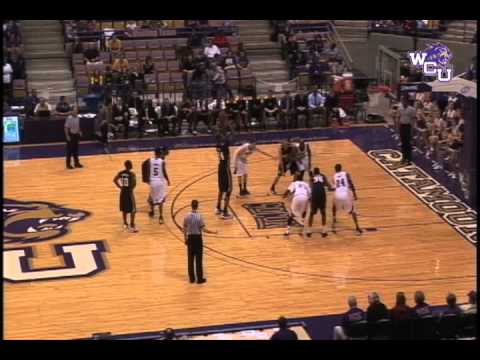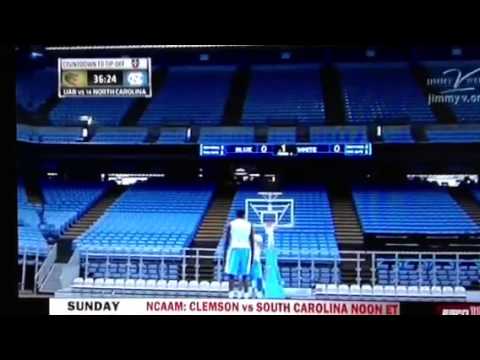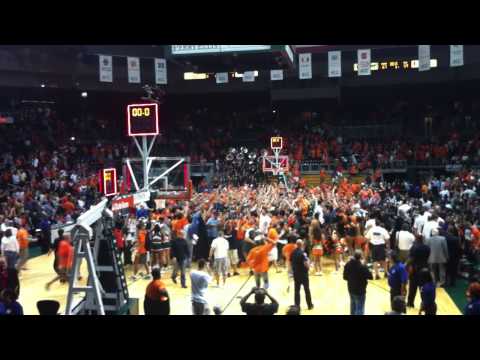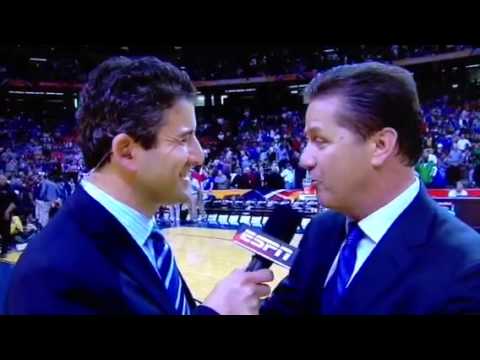 "I love my teammates. They have always been there for me. If we don't make..."
– Minnesota's Trevor Mbakwe, tweeting out that he will make the university "whole" by paying back his scholarship if the team doesn't make the NCAA Tournament this season. Hmmm….
"It sounds nice in theory but until I see a big-time coach like (John) Calipari..."
– David Ridpath, an Ohio University professor and past president of the NCAA watchdog The Drake Group. Interesting that Calipari is the first coach on people's minds when they talk off the cuff about NCAA rules violations.
AP Preseason All-America Team Released
The AP released its preseason All-America team this morning… Cody Zeller, Indiana, 7-0, sophomore, 64 votes  Doug McDermott, Creighton, 6-8, junior, 62 votes Isaiah Canaan, Murray State, 6-1, senior, 43 votes Deshaun Thomas, Ohio State, 6-7, junior, 26 votes C.J. McCollum, Lehigh, 6-3, senior, 16 votes Trey Burke, Michigan, 6-0, sophomore, 16 votes Others receiving votes...
Preseason AP Poll In Case You Missed It
1. Indiana (43) - 1,592 2. Louisville (20) - 1,568 3. Kentucky (2) - 1,453 4. Ohio State - 1,292 5. Michigan - 1,290 6. North Carolina State - 1,270 7. Kansas - 1,210 8. Duke - 1,094 9. Syracuse - 1,062 10. Florida - 936 11. North Carolina - 904 12. Arizona - 902 13. UCLA - 840 14. Michigan State - 789 15. Missouri - 664 16. Creighton - 622 17. Memphis - 539 18. UNLV - 488 19....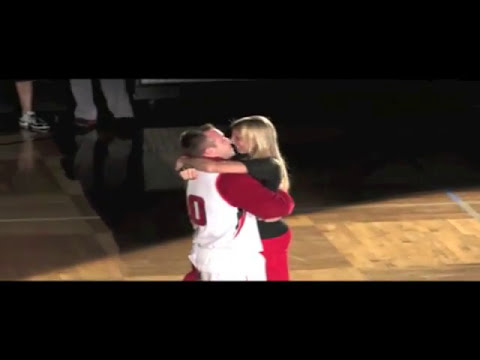 New Fertile Crescent of College Hoops?... →
The Louisville Courier-Journal argues that the college basketball balance of power has shifted from Tobacco Road to Kentuckiana. What say you, ACC fans?
"When evaluating the officials who worked the 2012 Division I Men's Basketball..."
– The NCAA, discussing its rule changes and guidelines for the upcoming 2012-13 basketball season. Agree or disagree?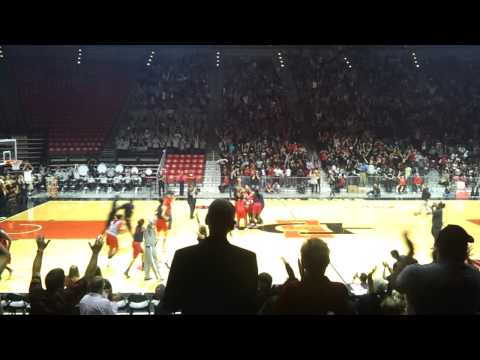 Preseason All-Big 12 Team Released...
As selected by the coaches… All-Big 12 team Pierre Jackson, G, Baylor, Sr. (POY) Jeff Withey, C, Kansas, Sr. Rodney McGruder, G, Kansas State, Sr. Le'Bryan Nash, Oklahoma State, G/F, So. Myck Kabongo, Texas, So. Honorable mention: Isaiah Austin, Baylor; Elijah Johnson, Kansas; Romero Osby, Oklahoma; Steven Pledger, Oklahoma; Marcus Smart, Oklahoma State; Sheldon McClellan,...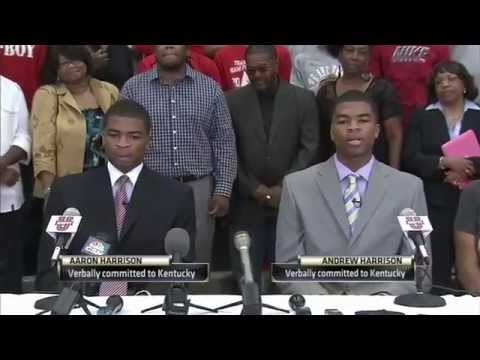 CBS Sports Network's TV Schedule Released...
CBS Sports Network is claiming an improved lineup this season. Can't disagree with some of these, esp. UNLV/SDSU. Some of their highlights: Wake Forest vs. Connecticut – Friday, Nov. 16 Miami at UMass – Saturday, Dec. 1        Ohio at Memphis – Wednesday, Dec. 5 USC at New Mexico – Wednesday, Dec. 5 Cincinnati at Marshall – Saturday, Dec. 15 Alabama at VCU – Saturday, Dec. 15 Florida...
ACC Hoops Permanent Partners
From the ACC website… The two-primary-partner format preserves competitive balance and builds upon traditional rivalries while providing the opportunity to create new ones. Boston College - Notre Dame and Syracuse Clemson - Florida State and Georgia Tech Duke - North Carolina and Wake Forest Florida State - Clemson and Miami Georgia Tech - Clemson and Notre Dame Maryland - Pitt and...
"You know what's different? You lose at Arizona, everybody's going out to dinner,..."
– Josh Pastner, describing the difference between Memphis and Arizona in terms of fan support and their emotional investment.
ESPNU Announces Midnight Madness Coverage
Here's ESPNU's lineup for Midnight Madness, beginning at 5 PM on Friday, October 12, just a bit over two weeks from now. Team/ Commentators Location Network (Time ET) No.1 Indiana, TBD, Jay Williams & Dan Dakich Assembly Hall ESPNU (5 p.m.) No. 4 Kentucky, TBD & Jimmy Dykes Rupp Arena ESPN3 (7:30 p.m.) No.6 NC State, Sam Gore & Bruce Pearl PNC Arena ESPN3 (7 p.m.) ...
New UW Guard Was a Child Actor →
Think you've seen new Washington guard Dion Overstreet, Jr. before? You may have. The walk-on guard was a child actor with roles on Malcolm in the Middle, Ellen, and The Bernie Mac Show, among others, a decade or so ago.